With three dazzling colorful lights, looks like a neon shooting star when you launch it across the sky. If you really want to get some attention, practice your tricks at night can light up the dark.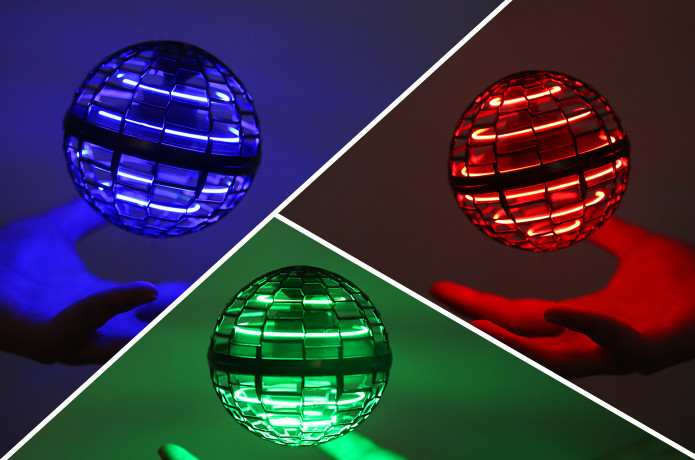 It's easy to get started with this amazing gadget. Turn on the power button and hold the gadget upwards, then simply shake to start and give it a toss! You will quickly understand the infinite possibilities for flight of the gadget.


Launch your gadget, then call it right back to home base – aka your hand – with The Boomerang. Toss the spinning gadget into the air, and watch as it circles right back to you. Catch it in one hand and be ready to launch your next trick.

The gadget can spin ultra-fast while hovering in place. Put your hand underneath the gadget and follow the spinning orb as long as you can, for the feeling that you're redefining gravity. Who said magic wasn't real?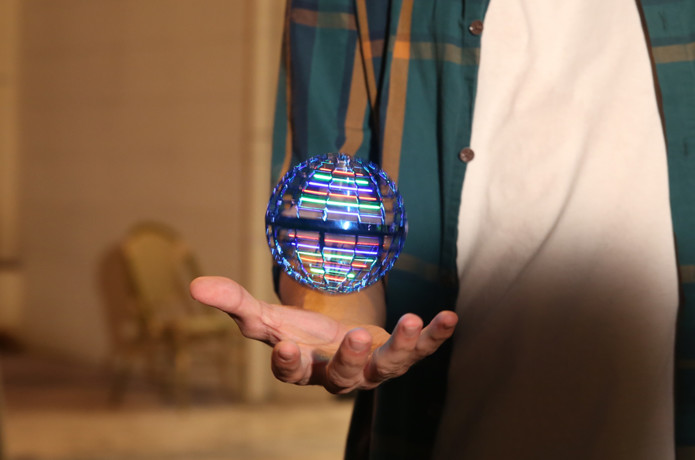 Find a partner or a whole group. Then go freestyle as you hover, glide, and pass the gadget back and forth. Make things even more interesting by spicing up your catches and passes with different moves.

Look up. I mean… way up. The gadget can climb straight into the air on its own, before it comes back down for a safe landing in your palm. How high can yours climb?

This product offers a unique addition to the 1st generation "magic" controller. With its infrared sensor and target-seeking magnet, the controller lets you unlock a new level of tricks and hours more fun. All with just the press of a button. Get greater precision and flare for your old tricks by using the controller as a launch pad. Or unfurl a whole list of new moves. Send your gadget flying sky high – up to 49 feet – then reel it back in for the catch using the controller's magnet attraction system. And with three different colored lights, you can light up the sky with any color you choose. All from your magic controller.
*The add-on magic controller is an additional purchase-able accessory.


Ready for a challenge? Reimagined globe shape and more powerful motor mean one thing: more mind-blowing tricks than ever. Flex your skills with these advanced stunts and maneuvers that will push your creativity and test your accuracy – with or without the magic controller.
See below for some of the recommended stunts. And then create some of your own. The only limit is your creativity.

You don't need a ton of space to unleash the fun of the gadget. It's easy to control, so you can enjoy yourself worry free anywhere from the living room to a public park. And the boomerang effect ensures the drone only has one flight path after you launch it – right back to your hand.
And this is great for the office, too. Use it to de-stress with your colleagues in the breakroom. Or for adding a little fun to your team-building sessions. It's so easy, even your boss could learn. Seriously, though. Let her try.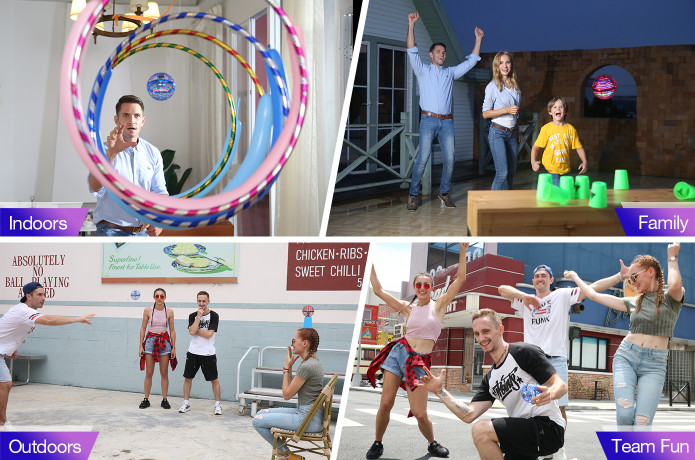 The spherical design and protective casing mean it's completely safe to grab with your hands. And the material is surprisingly soft and light, so getting a bump from this is like a pat on the shoulder. In the age of social distancing, it's the perfect way to keep kids moving so they don't turn into couch potatoes during lockdown.

We know accidents happen. That's why we built this tough, so it can take all the bumps and scrapes you throw at it. This gadget is designed so it doesn't fall apart every time it hits the wall or crash lands on your floor. We put the gadget though numerous rigorous tests to ensure it's durable enough to take the hits. And safe enough to protect everyone's hands. From your kids to your uncles. So you can let anyone play. Worry free.

Dead batteries are a buzz-kill. The gadget has triple the battery-life. A quick 25-minute charge is all it takes to give your gadget a full 30 minutes of pure flying time. So you can fly longer, go further, and keep the good times soaring.
* The specific battery life of this is depending on the specific scenarios. It supports 30 minutes for discontinuous operation, or 8 to 10 minutes for continuous operation. Also the wind speed in the scenario is one of the factors influencing the battery life. And playing with the magic controller will also speed up the power consumption of the gadget.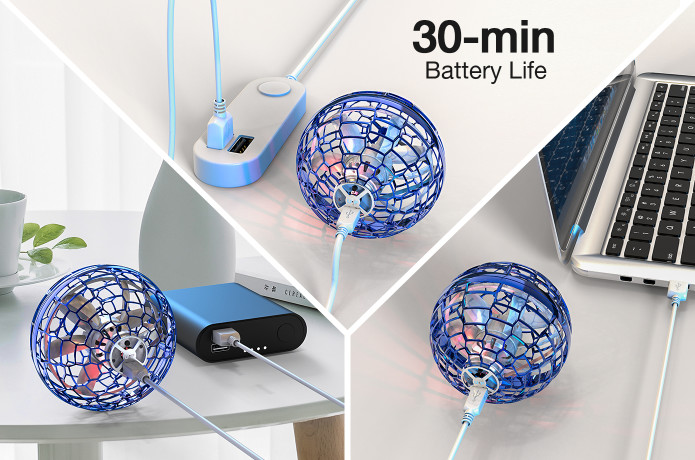 Safety is our first priority… Right after fun. The features an aerodynamic enclosed wheel design that gives it that smooth flight when you're performing tricks. And keeps your hands 100% when you launch or catch the gadget. We put its design to rigorous testing to make sure it's safe for children and adults to use. So you can rest assured your hands will be protected at all times as you work on mastering all those new tricks. No matter at what age you play.